Maldives Travel Tips
How Tropical Islands will Survive
By Maldives Traveller
July 16, 2019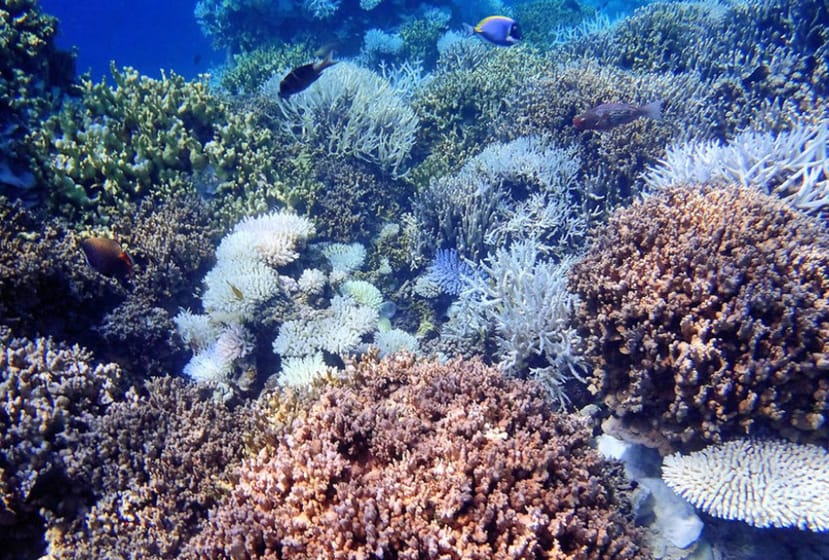 While providing a beautiful, almost other-worldly backdrop to a relaxing holiday in the Maldives, coral reefs may also have a role in safeguarding thousands of low-lying islands dotted across the country by adapting to rising sea levels.
Researches has done into the construction of coral-based atolls, suggest that conservation schemes and other environmental focuses being adopted by businesses like the travel industry can be vital in helping safeguard island nations.
In some cases, growing coral landmasses may help protect the country from potentially being eroded away by rising sea levels. Corals seems have the ability to keep pace with the projected rates of sea level rise over the next 100 years, However, where reefs are stressed and polluted this may be more challenging and cause reefs to be inundated.
Although not actually rising with increasing sea levels, some coral landmasses are changing shape as sand and gravel shifts around them, leading - in certain cases - to larger island areas being formed. This could be the survival of the tropical archipelago of the Maldives, a nation which is made-up of 26 individual atolls and 1,190 coral islands.
Despite coral's apparent ability to adapt to the impacts of rising sea levels, climate change should continue to be a major concern for the Maldives.
It is important to understand that the atoll islands are still very threatened by climate change and that rates of sea level rise are increasing. In accepting that island beaches do seem to respond to rising sea levels when healthy. Further potential protection of reefs through eco-friendly measures adopted by private groups like tourist resorts will be essential.
You may like