Independent travel - things to know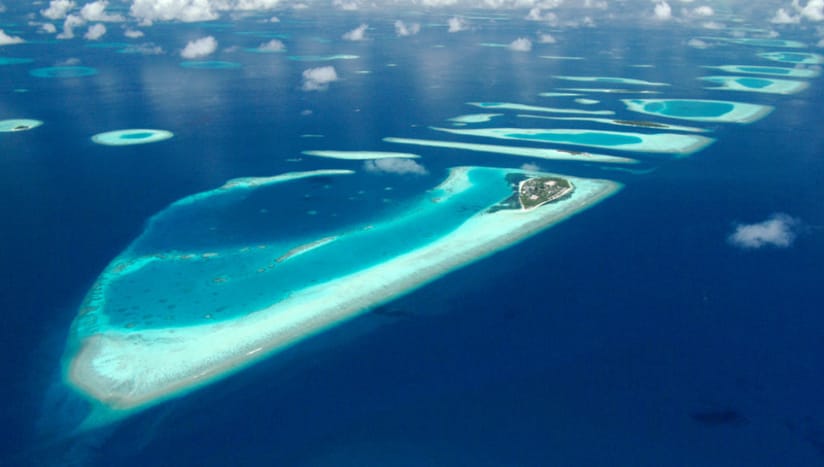 The majority of visitors to the Maldives have package holiday bookings. While independent travel in the Maldives may present some challenges and may take some planning because the infrastructure for budget travellers is in its infancy. It's certainly not impossible and in many ways makes the experience all the more exciting.
The Maldives is keen to diversify the tourism market and is looking at ways it can get more visitors to explore the side of the Maldives that can't be found at resorts. Combined with a boom in the number of scheduled airlines flying to the Maldives, the number of budget travellers is rapidly growing.
As a budget traveller, be prepared to be met with a certain amount of puzzlement as a tourist travelling without a package holiday booking, but the Maldivian people will be extremely friendly and keen to help.
It's good to be prepared to expect to find getting around a bit trickier and day-to-day budgets higher than in other neighbouring Asian destinations like India and Sri Lanka, but new public transport services are a very useful resource. And, as the market grows no doubt many entrepreneurial Maldivians will see opportunities to launch more services and facilities for budget travellers.
Visas and customs
Travellers from all countries get a free 30-day tourist visa on arrival in the Maldives. Tourists are officially required to be able to produce a two-way air ticket if requested and also either have a confirmation of a reservation at a hotel/resort or show they have enough funds to cover expenses for the duration of their stay (calculated at USD $100 + $50 dollars per day) but a credit card is usually accepted as evidence of funds.
Getting to the Maldives
Despite its proximity to India and Sri Lanka, as yet, there are no international ferry services for travellers to the Maldives. However, a large number of airlines fly to the Maldives, and many offer competitive rates. Budget travellers can try price comparison websites, booking direct with airlines or booking flights through travel agents.
Carriers operating flight routes to the Maldives include Emirates, Singapore Airlines, Sri Lankan Airlines, Bangkok Airways, Qatar Airways, Oman Air, British Airways, Air Berlin, China Eastern, China Southern, Air India, Maldivian Airline, Condor, Edelweiss and many more airlines. Low-cost airlines AirAsia, SpiceJet and IndiGo operate flights to the Maldives.
Getting around the Maldives
Unlike in most of Asia, it's not just a question of hailing a tuk-tuk or hopping in a taxi boat to get around the Maldives because of lack of demand – there are so few budget travellers compared to the long-established market of package holidaymakers, who have pre-booked boat or seaplane transfers from the airport. On the plus side, this means that the usual crowd of hustlers found across Asia isn't there to greet every new arrival.
There are lots of taxis in Male' and Hulhumale', and a public bus and ferry service between many of the islands and atolls. Dhonis (boats) can be chartered from the area around the Northeast harbour area in Male' (Jetty 6 to 9), but they are larger and pricier than, say, the longtail taxi boats of Thailand. Prices start at 2,000 Maldivian Rufiyaa per day (USD $133), depending on where you want to go and what you want to do.
A ferry service operates between Male' and the neighbouring islands of Hulhumale, Hulhule (the airport island) and Villingili. Ferries for Hulhumale and Airport depart from Henveyru Ferry Terminal (10 Rufiyaa, 20-minute journey). A public ferry service to Maafushi, Thulusdhoo, Guraidhoo, Gulhi also operates from the same ferry terminal. The ferry to Villingili goes from Villingili Ferry Terminal (on the west side of the island, 4 Rufiyaa, a five-minute journey).
Taxis available 24 hours to travel between Male', Airport and Hulhumale. The price for Male' to Airport is MVR 65 (US $4) and Male' to Hulhumale is MVR 75 (US $5).
Accommodation
There is a choice of hotels, guest houses, and resorts to choose from, with prices typically starting from around US $40 per night for a guest house. It's possible to turn up and book on the spot, but is a good idea to book as much as you can in advance. Many local islands have hotels/guest houses.
Male' has plenty of hotels of various star ratings, as well as guest houses, but no youth hostels. The same goes for Hulhumale.
For those wanting to travel further afield and feeling more adventurous, local island guesthouse stays are an option.
If you want to push the boat out for a night, or maybe a few nights, it's possible to book accommodation directly with a resort, either directly or by calling them. There are no bargain-basement prices at resorts, but the four-star resorts are often a taste of what the Maldives has to offer.
Safari boats (also called liveaboards) are another affordable accommodation choice. They cruise the islands and are ideal for dive or surf enthusiasts.
Alcohol
It's worth noting that it's illegal for holidaymakers to bring alcohol into the Maldives. No alcohol is for sale in the capital city or any of the inhabited islands, even in guest houses there. The exception is the airport island of Hulhule, where travellers can buy alcoholic drinks at the Hulhule Island Hotel (HIH). A shuttle bus runs to HIH from the airport.
Activities
Watersports activities are available at the resorts and local islands where there are guesthouses. Several dive schools operate in Male' and Hulhumale, which budget travellers can make bookings with. They go out to various sites around North and South Male' atolls.
There are several inhabited islands within the vicinity of Male, including the former resort island of Villingili. It offers an interesting house reef for snorkellers and several pretty beaches. Female visitors should observe local customs by bathing in shorts and t-shirts since it is an inhabited island.
Male' is the capital city and makes for an interesting day trips. There are several historical sites to explore, as well as countless restaurants, local cafes and tea shops where you can soak up the local culture. It also has a sweet artificial beach as well, and it's best to wear T-shirts and shorts to swim here because it is an inhabited island.
The same goes for Hulhumale, but it offers a beautiful, long sandy beach and shallow turquoise lagoon. The leafy island and wide roads offer a welcome break from the buzz of Male'.
Maafushi, Gulhi, Guraidhoo and Thulusdhoo can reach from Male by public ferry and offers a great insight into local island life. Guest houses are available on these islands, not to mention the sandy streets, welcoming inhabitants and slow pace of life.
Gan, in the southern Maldives, there is the former RAF (Royal Air Force) base of Gan, which travellers can tour. There are also several inhabited islands nearby. Unusually for the Maldives, several of these islands are connected via the causeway, which provides opportunities for cycling as well as ease of access. Bicycles can be hired. The fascinating wreck of the British Loyalty is also in the area.
Historical sites
There are many historical sites in the northern and southern atolls which are being excavated. These include mosques and other structures dating back several centuries, as well as ancient Buddhist remains.