Maldives News Beat
Covid-safe Travel – Relaxation of Tourist Entry Requirements
By Jonathan Kearney
April 26, 2021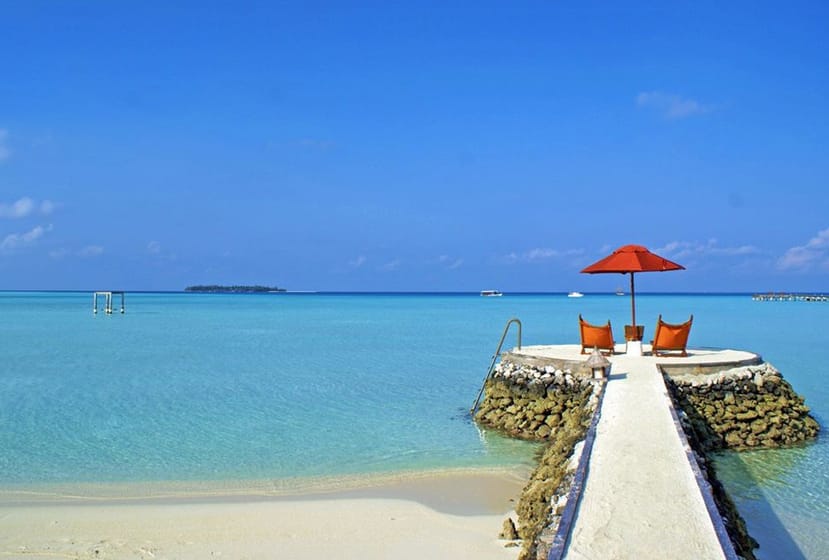 Covid quarantine and testing requirements for visitors to the Maldives are being relaxed to welcome holidaymakers back to the nation's tropical shores.
Thanks to a successful vaccine roll-out, from 20 April 2021, tourists who have themselves completed two doses of Covid-19 vaccination two weeks prior to travel will no longer be required to present a negative PCR test on arrival, wherever they choose to stay in the Maldives. However on 25 April government has restricted visitors from India to stay in local guesthouses.
All visitors other than from India, will be exempt from these restrictions if travelling to an island where 60% of the population has completed two doses of a Covid-19 vaccine recognised by the World Health Organisation (WHO).
And Ministry of Tourism is going one step further by offering tourists Covid vaccinations during their stay. The ministry of tourism has announced on 22 April that the tourist vaccination programme will start in the 3rd quarter of 2021.
As of 26 April 2021, over 90% of tourism frontline workers have received their first dose of vaccine while approximately 60% of the population has received at least one dose. Government has secured enough doses for all residents, and full vaccination for the local population is expected to be complete by July 2021.
'3V' Tourism
Maldives has received 377,511 arrivals so far this year, with a target to welcome 1.5 million. Tourism officials have said the next phase will be '3V Tourism' (Visit, Vaccinate, Vacation) to give holidaymakers confidence of a safe stay at the Maldives' many resorts, guesthouses and hotels.
With this plan, Maldives is leading the way in opening up the luxury travel sector as the world cautiously eases out of the pandemic, showing that reasonably safe international travel with minimum inconvenience is once again an option.
The government took swift action at the beginning of the pandemic, closing borders and suspending all movement into and within the nation, to contain the spread of the virus. Borders re-opened on July 15 last year and visitor numbers have slowly increased.
Wide-ranging measures have been put in place across Maldives' tourism accommodation and its airports, making the nation one of the world's most Covid-secure luxury getaways.
Paradise Unchanged
While the world has been in turmoil, the spectacular natural beauty of the country has remained unchanged. The white sandy beaches, turquoise lagoons, swaying palms and luxurious resorts are all waiting and ready to welcome guests, with health and hygiene the utmost priority.
With increasing vaccinations and relaxed Covid entry requirements, visiting this island nation now promises to be a smoother experience, leaving guests to relax with the peace of mind that everything is being done to make their stay as safe as possible.
It's hoped that world-wide vaccination programmes will mean the end to lockdowns and global travel restrictions in the coming months… and paradise is waiting.
You may like