Maldives News Beat
Changing Tourism in the Post-Covid World
By Jonathan Kearney
November 11, 2020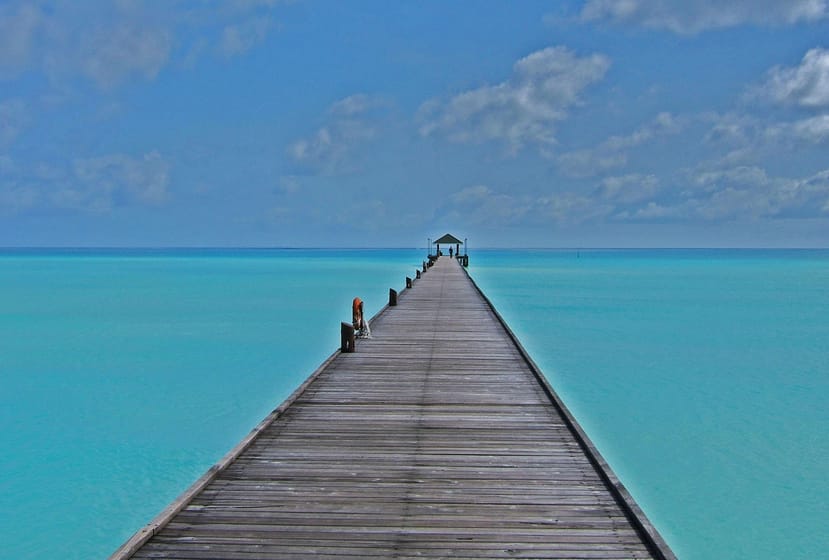 Tourism in the Maldives is starting to increase in the wake of the global coronavirus lockdown and many travellers are once again setting out in search of paradise.
The island nation is beginning to feel the old familiar buzz of excitement with more and more travellers flocking back to its pristine shores.
Resorts are seeing greater demand and more airlines are opening up flights. So if you're dreaming of some winter sun, here's what you need to know about travelling to the Maldives right now…
Private Jets
While commercial flights to the Maldives have increased since borders reopened on July 15, many are choosing the extra privacy and peace of mind of private jets.
In fact, the country has welcomed record numbers of private jets in the past few weeks, with 126 arriving at Velana International Airport throughout October. That's a significant increase from 28 jets during the last 15 days of July.
Private flights offer far fewer opportunities to come into contact with the virus at departure and arrival, and of course during your journey.
If you're planning your Maldives holiday, it's worth considering this travel option.
Greater Demand for Resorts
Luxury resorts in the country have reported a steady increase in visitors since borders reopened, and a surge during October. Mid-range resorts and guesthouses are also seeing demand increase.
A large percentage of these visitors are Western holidaymakers seeking respite from Covid restrictions and a chance to relax in the sun as winter hits.
Split stays are also now permitted – meaning visitors can split their stay between resorts, ocean safaris and guesthouses, offering the chance to experience the many sides of the Maldives once again.
While holiday bookings are increasing, tourist numbers are still far below what's normally expected and so visitors can expect more privacy and first class service than ever before.
Commercial Flights to the Country
Twenty two airlines have re-started flights to the Maldives, including Emirates Airline, Etihad Airways, Gulf Air, Qatar Airways, Lufthansa, Air India, British Airways and China Southern Airlines.
Emirates and Qatar has also increased the frequency of its flights to the Maldives. New flight options are opening up, and airlines are beginning to offer greater flexibility with bookings to reflect the uncertain times we're facing – all positive news for travellers.
Travel Corridors Open
Earlier in October the UK added the Maldives to its travel corridor list, removing the requirement for British holidaymakers to quarantine on their arrival home. This reflects the relatively low number of Covid cases in the Maldives and the robust action Government has taken in controlling the spread of the virus.
The UK has been put into a four week lockdown ending early December, putting a stop on all non-essential international travel. However holidaymakers can still plan ahead for winter sun in the lead up to Christmas and into the New Year.
The state of Qatar has also relaxed travel restrictions, with the Maldives on its new 'Green List' of low-risk countries Qatari residents can travel to.
The New Normal
The future of tourism in the Maldives may look very different to what has come before but one thing is certain – the appeal of this island nation will never fade.
You may like