Maldives News Beat
Coronavirus: When will Tropical Holiday Resume?
By Jonathan Kearney
April 25, 2020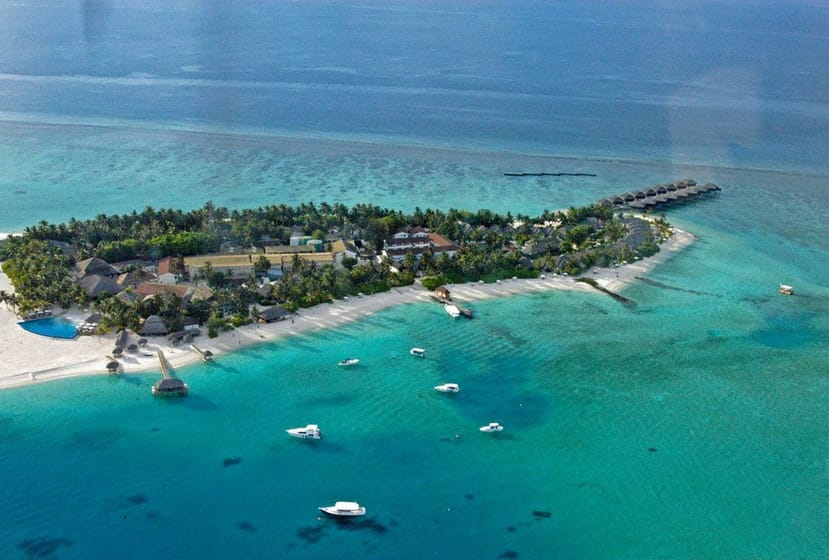 As the coronavirus (COVID-19) pandemic sweeps the world, the Maldives has continued to implement strict measures to prevent the spread of the illness and keep people safe.
A handful of resorts remain open and around 800 tourists are isolating in long-stay luxury resorts. A number of resorts have been taken over by the government for use as quarantine facilities. All passengers travelling to the Maldives are being screened on arrival and quarantined for 14 days. Everyone in quarantine will be tested before release.
Restrictions have been placed on all but essential travel between islands and all public and mass gatherings have been banned. Travel to and from resorts from all inhabited islands is suspended and excursions from all islands are banned.
A Public Health Emergency has been declared until 30 April and is expected to be extended for another week or two, with the Maldives capital Male' under lockdown. A curfew has been imposed in Male' and the surrounding areas and entry and exit from the Greater Male' area is banned.
Cruise ships are banned from entering or docking in the country and all commercial airlines have stopped services to the country. All on-arrival visas for all nationalities have been temporarily suspended by the government, effective from 27 March, exemptions only permitted under special circumstances.
The government has announced on 24th April, that issuing tourist visas will resume in July this year. Resorts are offering flexible travel deals which allow change of travel dates and most of the resorts are expected to re-open from August this year.
In the meantime, the Government is conducting studies into what 'coronavirus-free safe tourism' might look like and the potential for allowing tourists into the country with proper screening once the pandemic slows down. This could include screening tourists for coronavirus before their flight and after arriving in the Maldives.
The coronavirus pandemic is causing devastating consequences across the globe. The effect on global tourism is unprecedented and it's difficult to predict the full impact and how quickly the industry might recover. With mass lockdowns and borders shut, the shape of international travel and tourism is likely to change considerably until restrictions are lifted or a vaccine is developed.
While tourism in the Maldives has come to a halt, life beneath the waves continues as normal and is even expected to flourish while snorkelling and scuba diving excursions are restricted. When Maldives tourism hopefully returns to normal, visitors can be sure to expect an even more exciting underwater world ready to explore.
You may like