Maldives News Beat
Maldives to Expect Record High Tourist Arrivals in 2019
By Sara Delmedico
October 26, 2019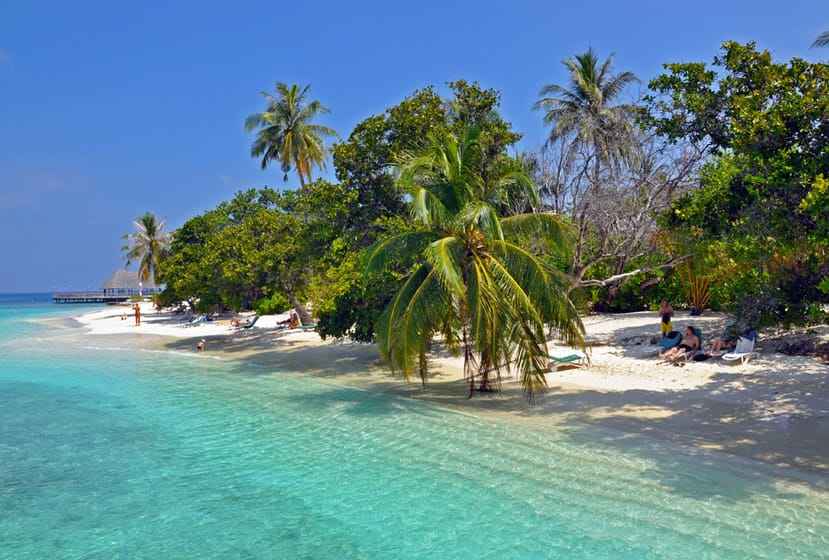 With its lush nature, crystal-clear waters and luxurious resorts, Maldives has an excellent reputation as a high-end exotic destination. The tourism sector is growing more and more, and the country expects record-high tourist arrivals in 2019, following the positive trend that has recently begun.
The country's government has done and is continuing to do much to further boost Maldives' attractiveness. Policies addressing sustainability and inclusiveness and strategies focussing on investments in both infrastructures and new resorts want to strengthen worldwide Maldives' image as a reliable and safe country.
From January to August, statistics report a constant growth in tourist arrivals. Data show a 15.6 per cent increase in arrivals from Europe, with a high rise in the number of people coming from Southern Europe (+28.6%). At the country level, the largest increases have been recorded in the number of Polish and Croatian tourists (respectively +49.1% and 39.2%). Visitors from Italy and Portugal increased too (+32.1% and +37.7% respectively). Increases are also recorded for tourists from Western and Northern Europe (+14.9% and +6%), with arrivals from Germany and the United Kingdom up 19.1 and 10.5 per cent respectively.
The number of tourists coming from the Americas is up 25.5 per cent, with the highest growth recorded for those from the United States of America (+30%) and Brazil (+30%).
Positive data are also recorded for tourists from Africa (+22.4%) and the Middle East (+14.9%). In particular, a record-high increase has been seen for arrivals from Qatar (+44.9%) and Oman (+39.2%). Asia and the Pacific marked a 16.7 per cent increase, with Japanese tourists up 13.2 per cent. But, leveraged by direct flight connections, the most significant jump in the number of visitors is recorded for Indian tourists (+104.1%).
If the average duration of stay is unchanged (6.3 days), the number of available beds is up 11.5 per cent. These data show that policies that have been put in place have proved fruitful, and new investment plans for the near future (118 new resorts are under development) will further boost this positive trend.
You may like