Maldives News Beat
What It's Like to Travel Maldives Right Now
By Jonathan Kearney
September 1, 2020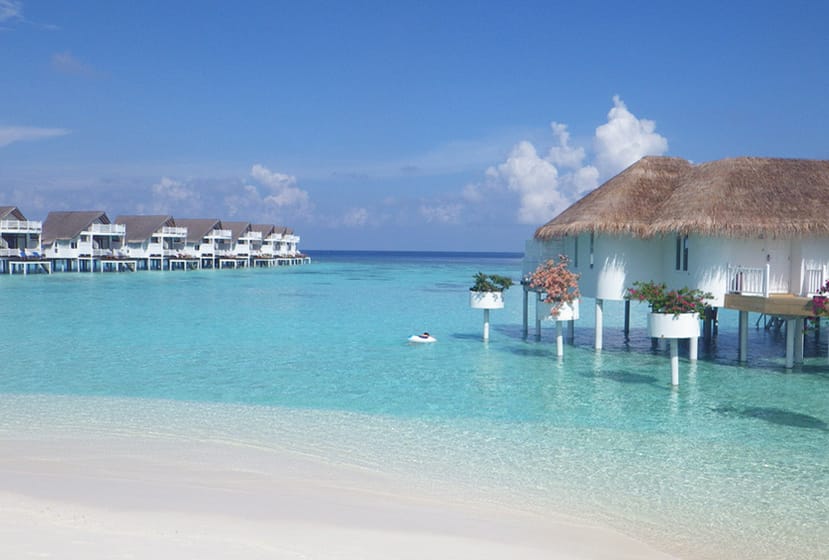 As lockdowns around the world are eased, holidaymakers have been returning to the Maldives. With resorts only a third full, visitors are finding the Maldives at its most peaceful and private, and the service more personal and attentive than ever.
Every visitor receives the VIP treatment, and an exclusive experience on tropical shores that are the quietest you are ever likely to find them. If you're searching for your piece of Maldivian heaven, now is the time to visit.
Maldives government has announced yesterday that multi resort visits are allowed for tourists from this month onwards and local tourism, guesthouses will start on 15th October with strict guidelines that will make sure the safety of tourists.
The coronavirus pandemic put a halt to all tourism in the Maldives. Borders were reopened on 15th July, and commercial flights are now operating on a limited number of routes.
The past few months have seen unprecedented events in the modern world, and everyday life has been turned upside down. As restrictions start to be lifted, many are venturing in search of relaxation and an escape from these strange times.
Nowhere does 'getting away from it all' better than the Maldives, and the Government is ensuring that travel here is as smooth as possible, while remaining safe for all. So if you're dreaming of that desert island holiday, here's what you need to know…
The Maldives Government was quick to contain the virus with strict lockdown measures and restrictions on movement and entry to the country. As a result, Covid deaths have been relatively low. There is no automatic quarantine requirement for those arriving in the Maldives that do not show signs of coronavirus, and you can transfer directly to your resort.
For complete peace of mind, it is recommended that travellers take a COVID-19 test before arrival and bring evidence of a negative result with you on your trip. Temperature checks and screening procedures will be in place on arrival at the airport. Quarantine facilities have been set up to isolate any suspected cases of COVID-19.
All travellers to the Maldives must fill in a Traveller Health Declaration form 24 hours before departure to the Maldives. Visitors are also encouraged to install the contact tracing application 'Trace Ekee' upon or before arrival into the country.
After your holiday, testing services are available in the Maldives before departure for tourists who require COVID-19 test results to return to their countries of origin or another destination. Please check travel advice for your outward destination regarding quarantine requirements upon arrival there.
The unspoilt natural beauty of the Maldives waits for those ready to visit; its crystal waters and palm fringed lagoons offering the serenity of island life. And now, privacy and service is elevated as resorts open their doors once more and welcome guests back to paradise.
Life beneath the waves has flourished, the beaches remain pristine and resorts are ready and waiting. You can enjoy luxury spas, delicious local and world cuisine, personal service and nature at its best. Swim, snorkel, sunbathe and unwind in the Maldives like you've never experienced it before.
You may like