Maldives Travel Tips
Maldives Coral Springs Back to Life
By Jonathan Kearney and David Nicholson
January 18, 2020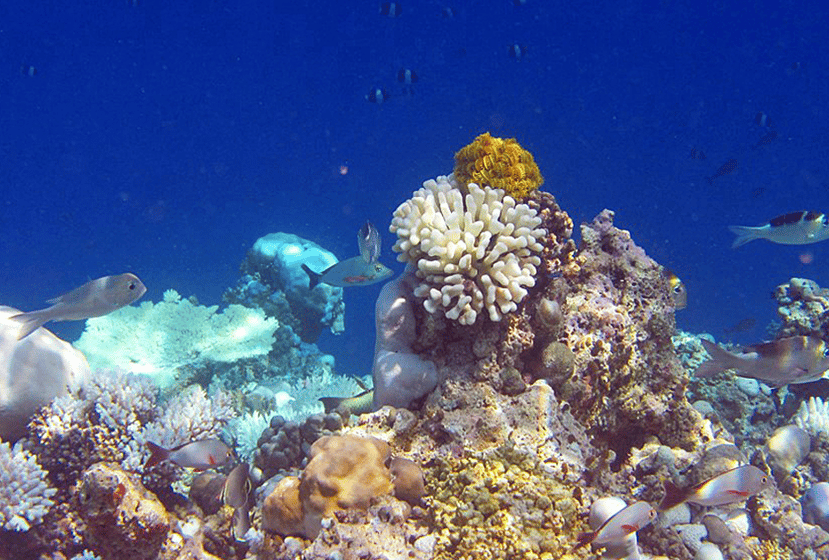 The Maldives' coral reefs are showing a pleasant surprise to the country's marine biologists, visitors and tourism promoters, after the devastating bleaching event of March 2016. The Maldives' coral reefs are fighting back.
Global warming and a strong El Niño effect created high sea surface temperatures which bleached almost 60 per cent of the Maldives' spectacular reefs – and up to 90 per cent in some areas.
The super powerful El Niño event of 1998 caused one of the worst coral bleaching events on record and it took the Maldives' reefs almost 12 years to recover.
Record global temperatures saw the worst coral disaster in history for reefs around the world between 2014 and 2016. Large swathes of the Maldives' reefs were killed off, leaving environmentalists concerned that it would not bounce back.
However, for the past three years scientists have recorded signs of recovery of coral reefs. Marine researchers have found many baby and young corals under three years old, as well as a variety species growing strongly at sites expected to be dead or dying. Maldives' reefs are extremely resilient and have recovered much more quickly than expected.
Now almost everywhere baby corals are emerging, giving hope that the reefs will return to their former splendour. Some corals have shown remarkable resilience, seemingly resisting bleaching even where neighbouring corals have been hit. It has recorded that many coral species soon began to thrive again.
Maldives Traveller has learned that the recovery of the coral reef is due to cooler ocean temperatures since 2017. In the past three years, the average annual temperature was 29 degrees Celsius, three degrees lower than previously recorded.
The island nation is home to some of the most enchanting and diverse coral reefs in the world. However, it is feared that another temperature spike could affect many of the new corals and work must continue to ensure the reefs' survival.
The Maldives Marine Research Institute was established to carry out scientific research to protect the coral reefs and all marine resources of the Maldives. The institute carries out a national coral reef monitoring programme, which records the current health of the reefs and researches ways to predict and prepare for future coral bleaching events.
For tourists, the extraordinary profusion and variety of coral life in the country is a key attraction. The Maldivian government is naturally keen to protect this valuable resource for the future. They figure that its Green Tax of US$6 per night in resorts and US$3 per night on liveaboard yachts and guesthouses is a small price to pay to experience one of the world's most amazing natural wonders.
You may like