Maldives Travel Tips
Maldives Leads the Way in Sustainable Tourism
By Jonathan Kearney
June 29, 2021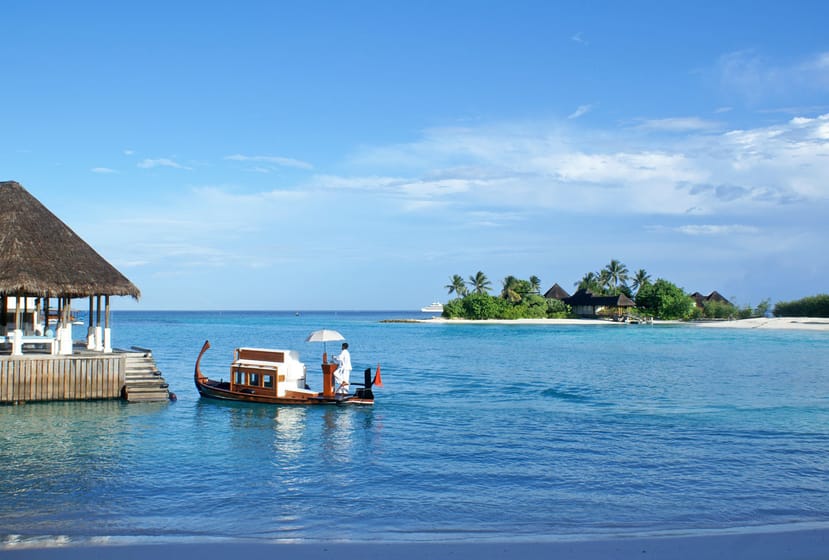 The Maldives Government has committed to making the country carbon neutral by 2030.
The Climate Emergency Bill was passed by the Maldives Parliament in April, to help counter the potential threat of rising sea levels and damage to the environment.
This includes the ambition to reduce the country's carbon emissions by 26% before the beginning of the next decade, helping to achieve net-zero emissions.
Support for renewable energy projects – such as solar and wind power – is at the heart of the commitment to help meet the target.
Threat
Senior Ministers within the Maldives Government believe the country is under threat from disappearing in years to come if action is not taken to mitigate the potential effects of climate change.
As a chain of atolls the Maldives would be especially vulnerable to rising sea levels caused by an increase in global temperatures. Flooding and shoreline erosion already present a significant threat to the country.
Solar power
As part of the drive to reduce the country's carbon footprint and create more renewable energy sources the Government has announced plans to construct one of the largest floating solar power plants in the world. The proposed 36 megawatt floating solar PV hybrid system will provide power to the greater Male' region.
Other solar power systems will be installed across the country to provide renewable energy to various islands.
The scheme supported with finance from the World Bank will include solar installations on 14 islands, to help the Maldives deliver on its ambitious carbon neutral targets.
Sustainable tourism
With new resorts planned for development, tourism remains as vital as ever to the national economy. Increasingly the focus is shifting towards more sustainable ways for people to continue to enjoy the Maldives and help sustain its natural treasures. Resorts are already obligated to protect the marine life that surrounds their island and more than ever before they are incorporating this environmental commitment as part of their brand identity.
Many resorts in the Maldives have committed to stopping the use of plastic products which can harm marine life. Others have launched coral reef regeneration projects with dedicated conservation centres.
An increasing number of resorts now employ full-time marine biologists, helping provide guests with a better understanding of the local environment.
Some of the most luxurious and exclusive resorts are entirely solar powered. Single-use plastic has also been eradicated across many resorts, with environmentally friendly products increasingly favoured.
'Treading lightly' and offering sustainable luxury are increasingly becoming hallmarks of high-end Maldives resorts, providing optimism that this paradise on earth can continue to delight visitors and support local communities for generations to come.
You may like