Maldives News Beat
What Travellers Need to Know About Coronavirus in the Maldives
By Jonathan Kearney
March 23, 2020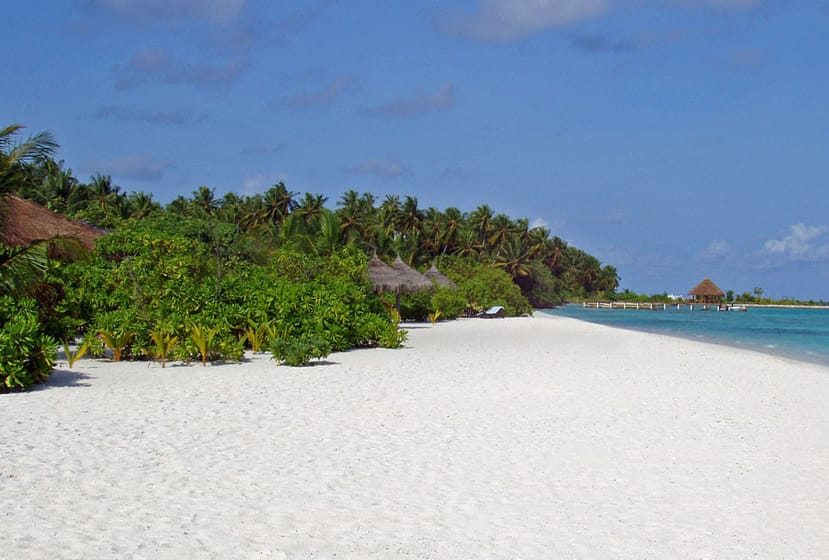 The Maldives Government is putting a number of measures in place to ensure residents and tourists stay safe during the coronavirus crisis.
There have been a number of confirmed cases of coronavirus (COVID-19) in the Maldives, and emergency action has been taken to help stop the spread of the virus.
So far there are no Maldivian nationals confirmed for corona virus. However 13 foreign nationals have been confirmed for corona virus in the Maldives and 5 people has already recovered from the virus and no fatalities recorded up to date, 23 March 2020. From 16 March 2020, for past 7 days, there is no confirmed new cases of coronavirus in the Maldives.
These measures will unfortunately cause disruption to the tourism industry in the Maldives, with movement throughout the nation severely limited, and any travellers who are concerned about their holidays should speak to their booking agents as soon as possible.
Maldives officials have announced an entry ban for anyone who has, within the last 14 days, visited or transited the UK, Mainland China, Iran, South Korea, Italy, Bangladesh, Spain, Germany, France, Malaysia and Sri Lanka.
A Public Health Emergency has been declared, which will be in place until 10 April. A number of measures have been implemented, including heavily restricting movement between islands.
Travel to and from resorts from all inhabited islands is suspended for 14 days, effective from 14th March. Excursions to islands for residents are being limited, and public spaces are temporarily closed.
From 17th March, guest houses and city hotels on all islands are banned from accepting any new bookings for 14 days, but this does not affect guests already checked-in. In addition, all cruise ships are banned from entering and docking in the Maldives. All safari boats, yachts and other passenger vessels from an overseas location are banned indefinitely from entering the Maldives from 20th March.
Passengers and airline crew must fill-in a Health Declaration Card and an Immigration Arrival Card before arriving in the Maldives and undergo a screening procedure. Passengers arriving by air from countries with a high incidence of coronavirus may also have to undergo additional health screening and quarantine if they show symptoms.
The Maldives government has changed below resorts and hotels with bed capacity of 2,288, as coronavirus quarantine facilities for those suspects for COVID-19. All arrival passengers to the Maldives, other than tourists (tourists are only required if they are suspected for corona virus) are required quarantine for 14 days on any of the following facilities.
1. Villivaru Island in South Male' Atoll
2. Hulhule Island Hotel in Airport Island
3. Malahini Kudabandos in North Male' Atoll
4. Fun Island Resort in South Male' Atoll
5. Holiday Island resort in South Ari Atoll
6. Embudu Village in South Male' Atoll
7. Varu by Atmosphere in North Male' Atoll
8. Velidhoo Island Resort in North Ari Atoll
9. Dhiggiri Tourist Resort in Vaavu Atoll
10. Royal Island Resort in Baa Atoll
These measures are necessary for the health and safety of all tourists and residents, but there will be unavoidable disruption for those travellers who are already in the Maldives or who have future holidays booked. Travellers that wish to cancel or postpone their bookings should speak to their tour operators or resort island immediately. Commercial flights are also thought to be seriously impacted, so check with your airline too.
The devastating COVID-19 virus has swept across the world in the past few months, with many countries implementing wide ranging restrictions and quarantine lockdown conditions to stem the spread. Advice for individuals is to wash hands frequently, to social-distance, and self-isolate if you show symptoms of the virus. Please check your official local health guidance or the WHO for further information.
You may like