Maldives Holiday Inspiration
Infrastructure Plan will Bring Tourism to all Parts of Maldives
By Jonathan Kearney
November 5, 2021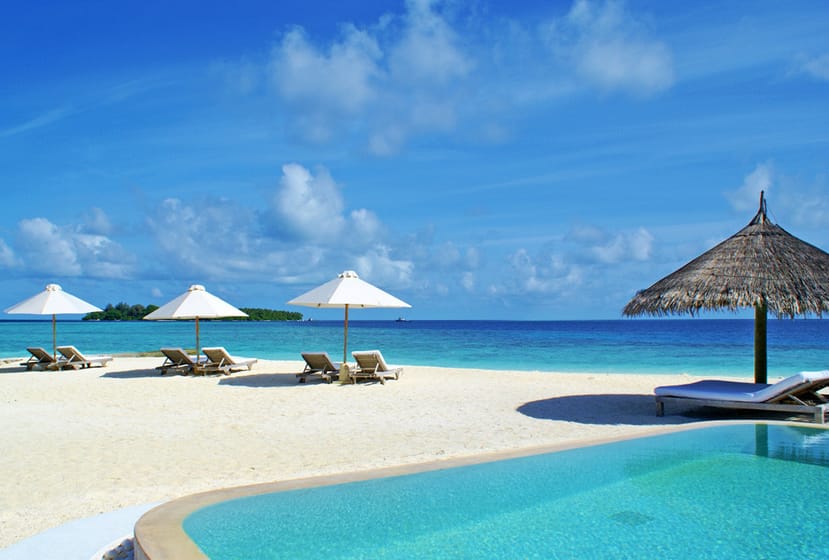 The Maldives has announced ambitious plans to develop 'Nationwide Local Tourism', with a programme of upgrades that will allow tourism to reach all parts of this beautiful country.
The announcement comes as Maldives' President Solih marked the country's first National Tourism Day last month, celebrating the achievements of the sector.
Since tourism first came to the Maldives almost 50 years ago, activity has been focused on the larger luxury island resorts, with a small but growing number of local guesthouses and hotels in the less well-known parts of the nation.
Now the future vision is for widespread local tourism that will see guesthouses and homestays across all atolls become more accessible to visitors, with infrastructure in place to support this.
Projects include establishing transport links to islands, access to safe drinking water, proper sewerage networks and telecommunication/internet services.
Maldives Government hopes to have water and sewerage networks in place in all inhabited islands by the end of 2023, and work to establish the Integrated National Public Ferry Network, a high-speed ferry network connecting the islands, is already underway. Hanimaadhoo and Addu Gan International Airports are also receiving upgrades which will create an international gateway in Northern and Southern Maldives. Maafaru International Airport in Noonu Atoll is also extending the runway to accommodate wide body aircraft.
As tourism developed over the decades, one-island luxury resorts just a short seaplane trip from Velana International Airport became the main destination for visitors. Smaller, more far-flung islands with fewer facilities have until now been unable to participate fully in tourism and gain the economic benefits.
Tourism is vital to the Maldives, making up 44.5% of the country's GDP. During 2020, with borders shut for four months due to Covid, Maldives recorded 555,494 tourist arrivals – a huge drop from the previous year's 1,702,887 visitors. Tourist numbers have steadily increased since borders reopened, and since the beginning of 2021 Maldives has welcomed over 1,000,000 visitors.
As a low-lying nation, where 80% of islands sit only one metre above sea level, Maldives is at great risk from rising seas due to climate change. President Solih has also underlined the importance of sustainable tourism – preserving the vulnerable environment of the Maldives for future generations while growing the tourism economy. This includes a commitment to phase out all single-use plastics by 2023 and to make the country carbon neutral by 2030.
The president has also thanked tourism workers for their contributions, especially during the challenges of the pandemic, and said increased participation from women and young people is crucial to the advancement of the industry.
2022 will be a milestone year for Maldives tourism, marking 50 years since the opening of the first resort of Kurumba, and Maldives Government is planning grand celebrations for this golden jubilee.
The local tourism plans are the next step in the evolution of tourism in the Maldives, giving visitors a wider choice of destinations, allowing a more diverse experience and making it easier to see all sides of this stunning island nation.
You may like